- CurieJet® P750 ADAS Air Monitor Sensors help Safer Driving
The World Health Organization believes that 29% of lung cancer, 24% of stroke, 25% of heart disease and 43% of lung disease deaths are due to air pollution. 92% of the world's population cannot breathe safe air, and 7 million people die directly or indirectly from air pollution each year.

Long-term inhalation of polluted air will further damage our metabolism, resulting in obesity, diabetes and high blood pressure. Pregnant women breathing polluted air may cause premature birth or miscarriage, or give birth to children with hyperactivity and autism. Air pollution also often causes asthma, allergic rhinitis, bronchitis, pneumonia, and may even lead to skin allergies, arteriosclerosis, myocardial infarction, stroke, dementia, as well as cancers such as lung cancer, breast cancer, and liver cancer.People who care about the health of themselves and their relatives and friends should know the air pollution exposure data of their environment at anytime and anywhere. Data tells the truth. The essence of air pollution detection is preventive medicine.
In-Car Air Pollution Problems
Due to the rapidly changing environment outside/in the vehicle while driving, and due to the limitation of the interior space, the in-car air pollution control has always been a great challenge. People don't know how the cabin air filters in a vehicle can really help remove harmful pollutants. Also lack of the integration with car air purifiers. Above problems arise from lacking of highly integrated and sensitive environmental sensors to real-time monitor the air quality in the car.
Air pollutions are mainly in Particulate matters(PM)and Gaseous pollutants forms. Particulate matters(PM)air pollution may be measured in PM2.5, PM10 and even PM1.0 level fine particulate matters and dust. Gaseous pollutants air pollution may be measured in VOCs(Volatile Organic Compounds) volatile harmful gas, formaldehyde (HCHO/ CH2O) or other cancer-causing material.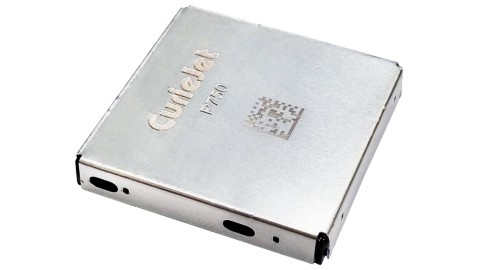 Why Tiny & Thin Automotive Air Quality Sensors?
Now, thanks to the world's smallest and thinnest CurieJet® P750 air quality sensor, Automotive electronics industry can embed it in smart cockpits, car displays, dashboards, GPS satellite navigation systems, tablet computers, and even speed warning devices and HUD head-up displays, Car audio and video host, In-Vehicle Infotainment, Advanced Driver Assistance System (ADAS), Electronic Control Unit(ECU) , and even enable the car air conditioning filter or car air purifier. When the external circulation mode of the car air conditioner is turned on to improve the ventilation, the CurieJet® P750 can verify whether the car air-conditioning filter need to be updated, or need to install a car air purifier to achieve the extremely clean air quality.
P750 Particle & Gas Sensor, with size only 29x 29x 4.9 mm, is the world's smallest all-in-one air sensor with only 1/16 volume compared with others. P750 uses laser light with Mie scattering theory to measure PM2.5, PM10 and even PM1.0. P750 also integrates BME680 Environmental Sensor that can detect VOC gas, show the ventilation status, sense barometric pressure for weather glass or altitude difference. It also detects ethanol and may be developed as alcohol breath tester, or drunk driving prevention alarm system.
https://www.curiejet.com/en/product/particle-voc-index-barometric-pressure-sensor/environmental-sensor-modules
P750 DataSheets: Download
CurieJet® P750 drives air filtration to avoid air pollution risks and help development of the ADAS industry, digital Tachograph driving recorder, fatigue detection system (anti-drowsiness system), alcohol lock, etc.
Real-time In-Car Air Pollution Monitoring
Particulate matters(PM) air pollution may be measured in PM2.5, PM10 and even PM1.0 level fine particulate matters and dust. The newly ISO 16890 Global Air Filtration Standard classifications are based on where particles are deposited in the human lung. PM1 are extremely fine particles and a major subset of PM2.5 that are likely to reach deeper into the body than PM2.5 making them even more harmful as they can reach other organs through the bloodstream. There are more evidences show that COVID-19 coronavirus also spreads through aerosols. PM1 also possible cause for poor visibility. Now, it becomes mandatory for air quality monitors and air purifiers adopt PM1 as measuring parameters, not only PM2.5 & PM10.
( PM1 matters more than PM2.5 )
CurieJet® P750 can detect Volatile Organic Compounds (VOC) from paints (such as formaldehyde), lacquers, paint strippers, cleaning supplies, furnishings, office equipment, glues, adhesives and alcohol. The IAQ (Index for Air Quality)index, valued from 0 to 500, can be deemed as VOC Index to reflect different gaseous pollutants risks of TVOC Level.

Upon request, breath-VOC (b-VOC) which represents the most important compounds in an exhaled breath of humans, can also be supplied as VOC value in ppm.
View PDF Datasheets

Detect changes in driving height
The CurieJet® P750 has a built-in air pressure sensor. The driving system can also calculate the pressure differential to get the altitude difference, which can easily integrate and provide information on the slope, climbing height, uphill height and downhill height of the vehicle. The air pressure sensor information can correct the GPS navigation device to make 3D positioning more accurate. For example, it can correct the error caused by the GPS in the viaduct because it cannot determine whether the vehicle is on the bridge or under the bridge.

Poor ventilation warns of fatigue driving
CurieJet® P750 can also customize the vehicle interior ventilation index with artificial intelligence algorithms, and provide a warning if the vehicle interior ventilation may be poor to reduce the risk of fatigue driving.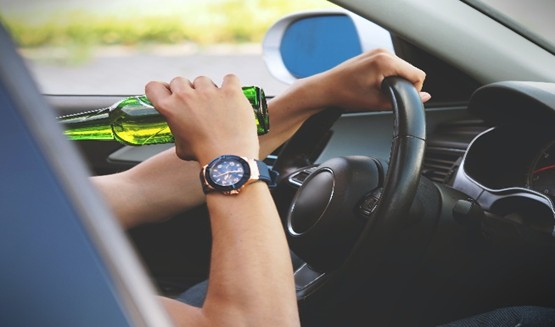 PM1 Visibility Sensing helps Safer Driving
A New Era of In-Car Smart Air Sensing
The development of automotive sensors has created a new era in the automotive industry. Sensor fusion is the key to self-driving cars. Whether it is traditional fuel vehicles, electric vehicles, or future self-driving cars, CurieJet® leading as the world's smallest and thinnest air quality sensor, assists car manufacturers and the Internet of Vehicles industry to establish an in-car air pollution prevention platform for ultimate clean air quality.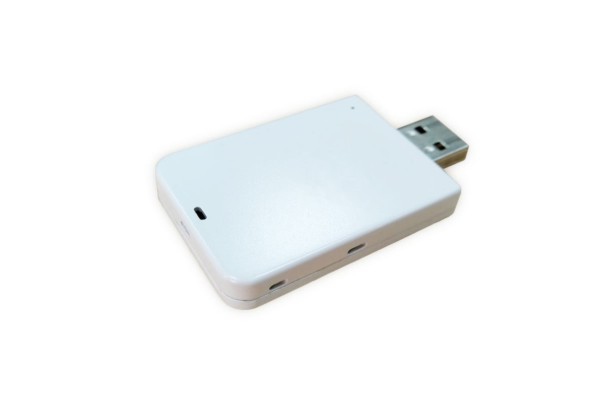 (Product 1) USB-powered Air Quality Monitor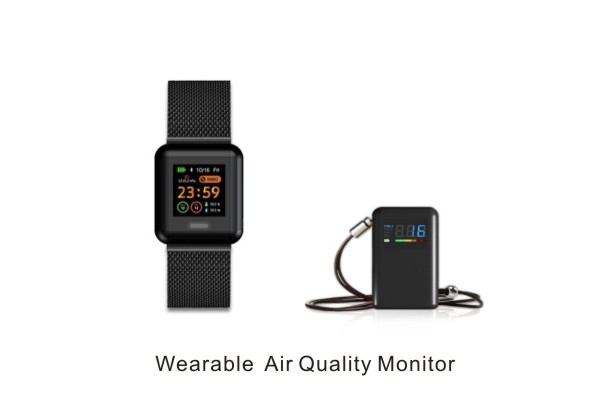 (Product 2) Wearable Air Quality Monitor
CurieJet® Sensors, with small and slim size, also very low power consumption, developers are flexible to design from fixed, desktop, portable to wearable air quality monitor and various Indoor/Outdoor AIOT air detector devices.
About us
CurieJet® is the marketing brand of Microjet Technology's Piezoelectric Micro Fluidics products. We have applied for more than 1,600 patents worldwide on micropumps & related products. Most are invention patents. CurieJet Website