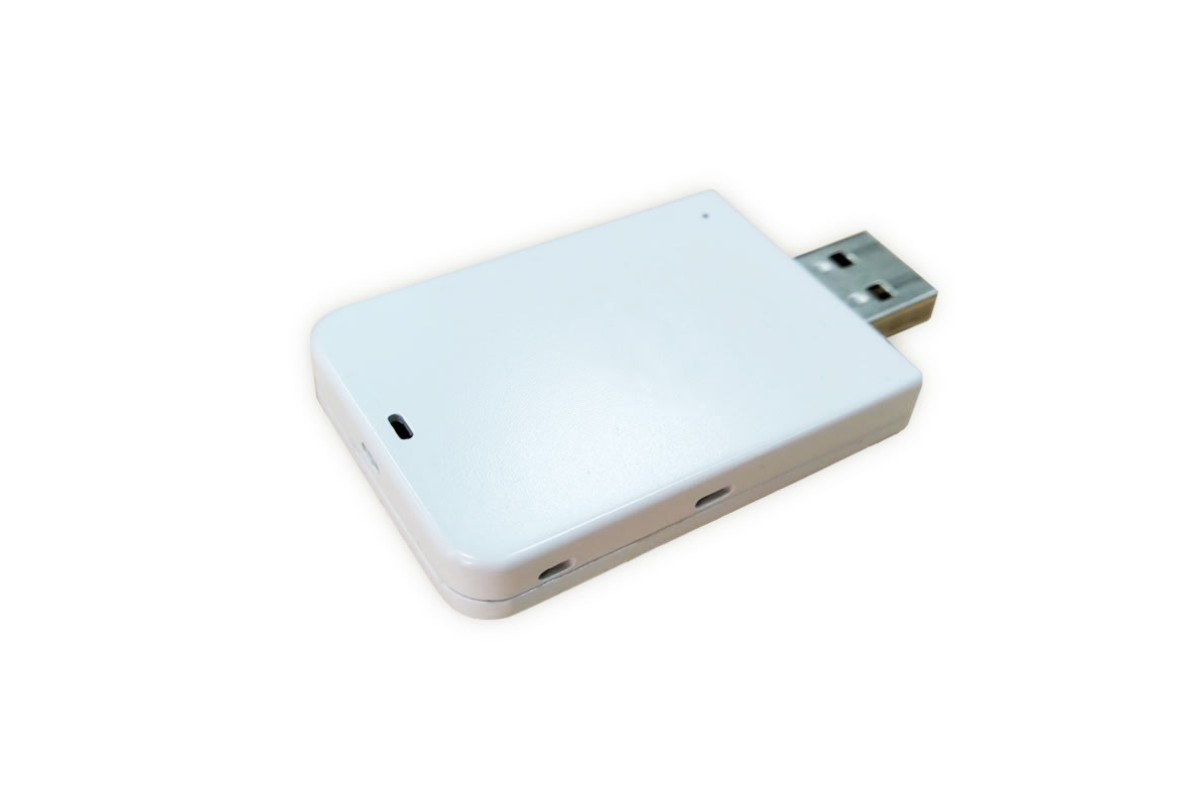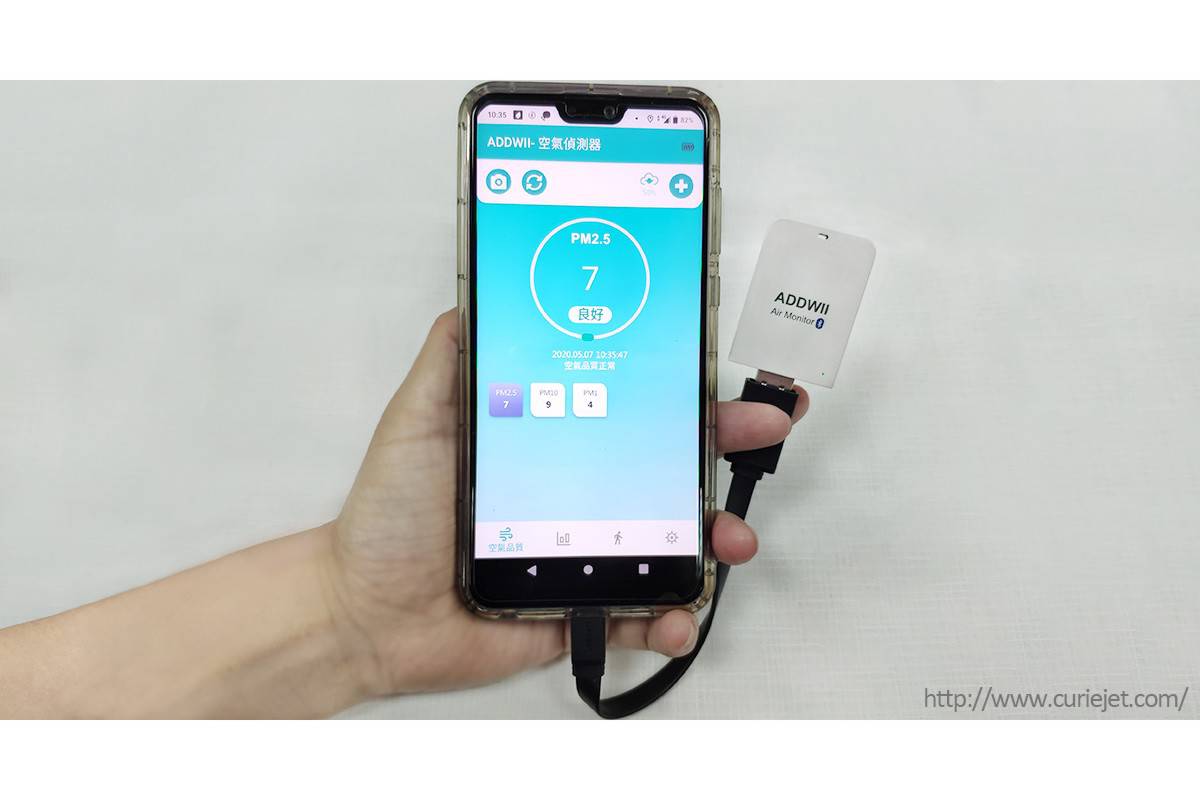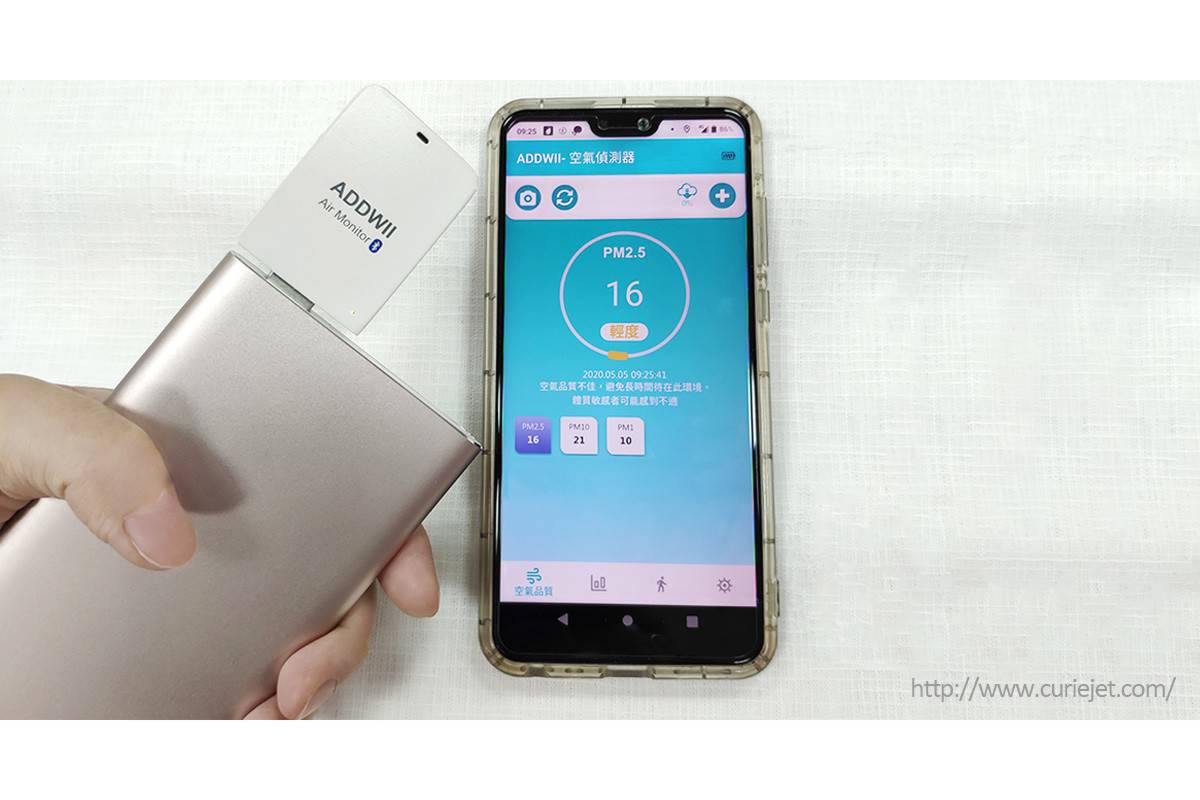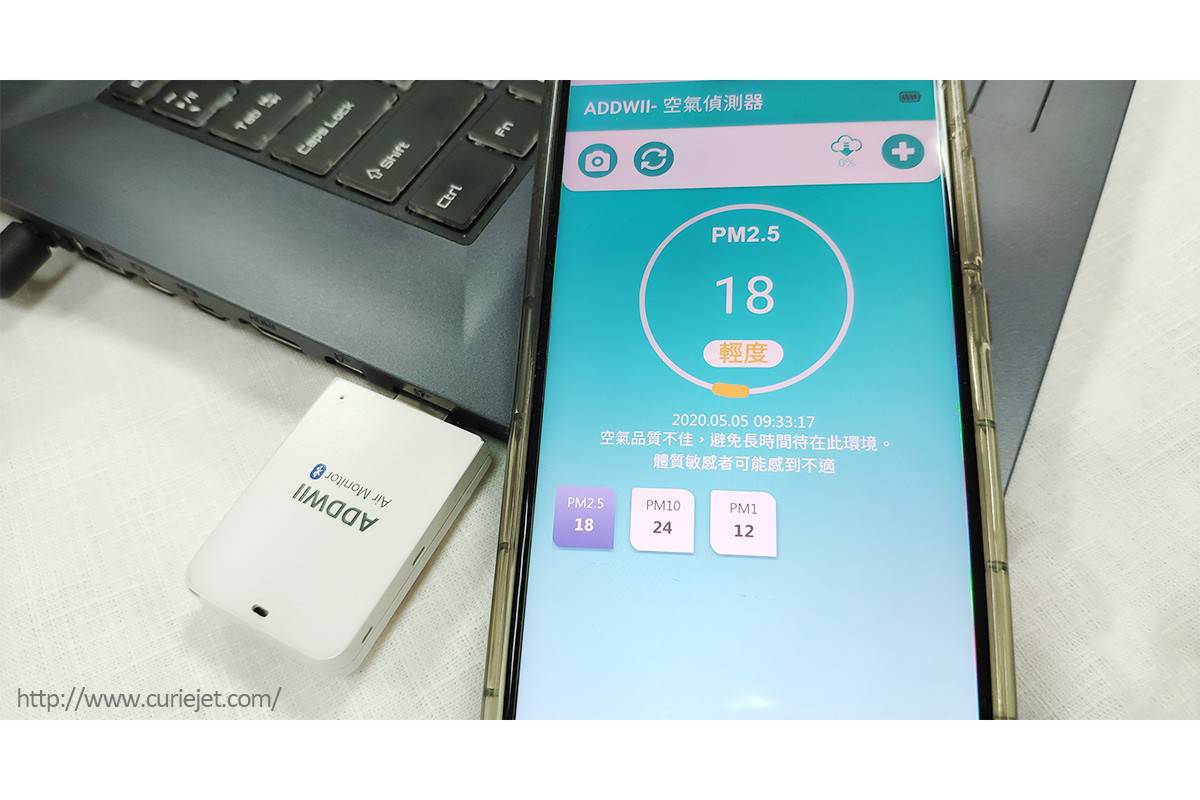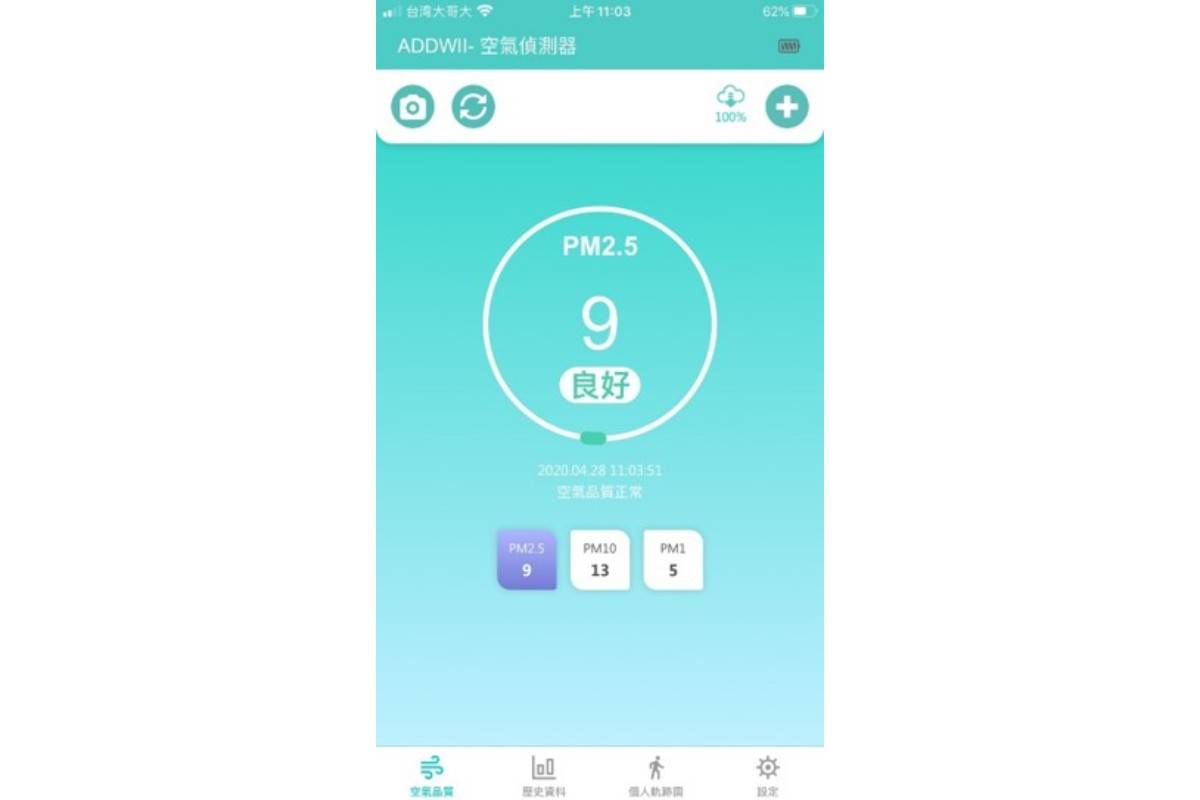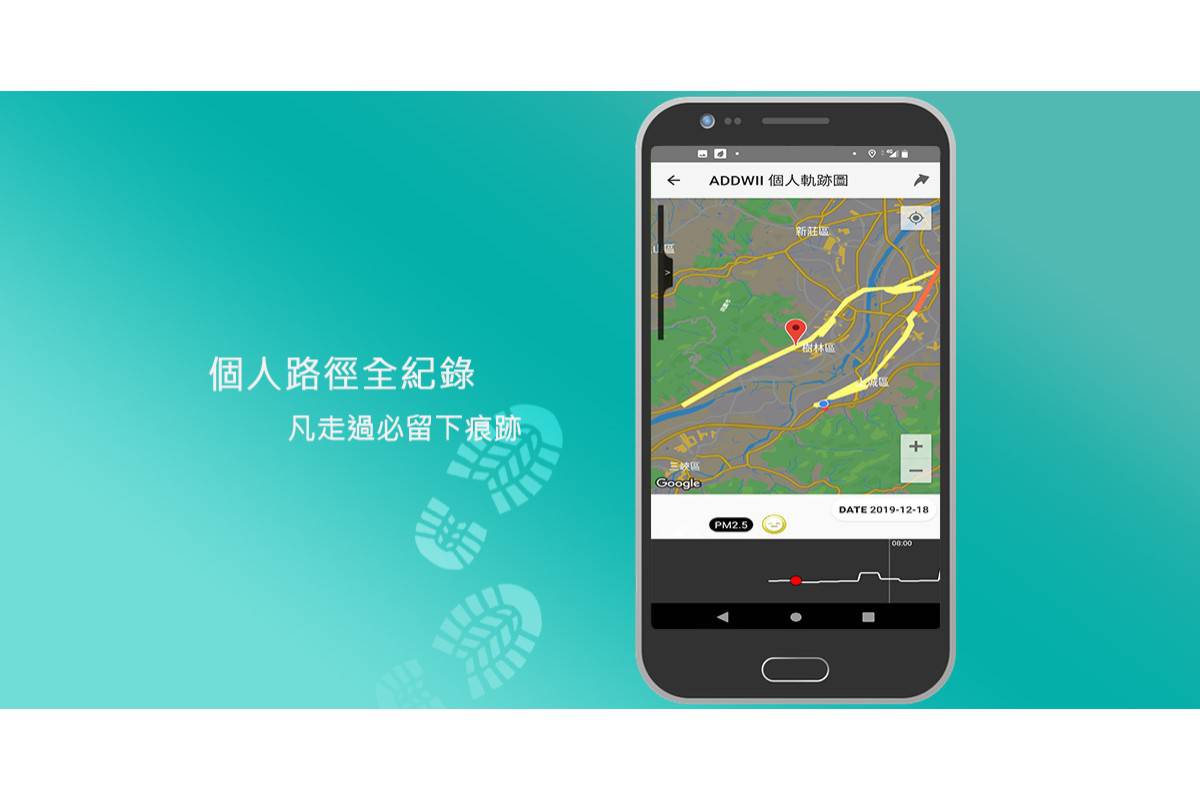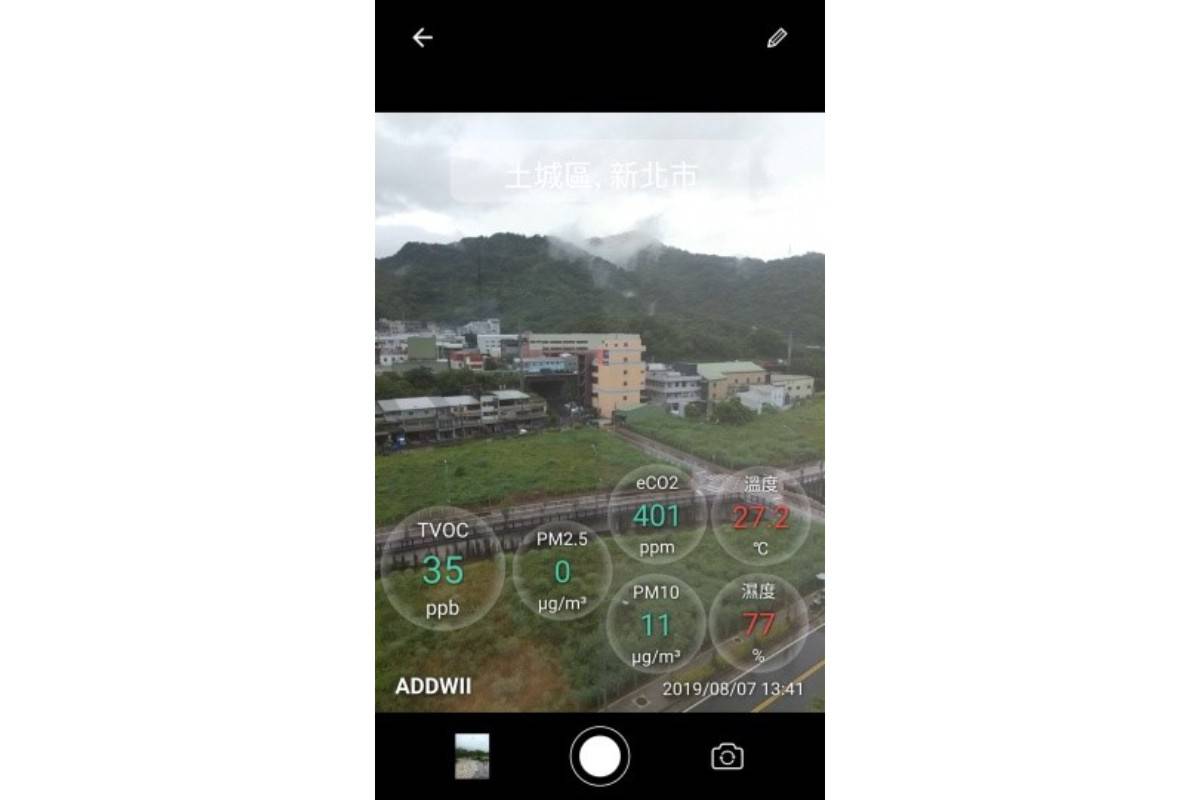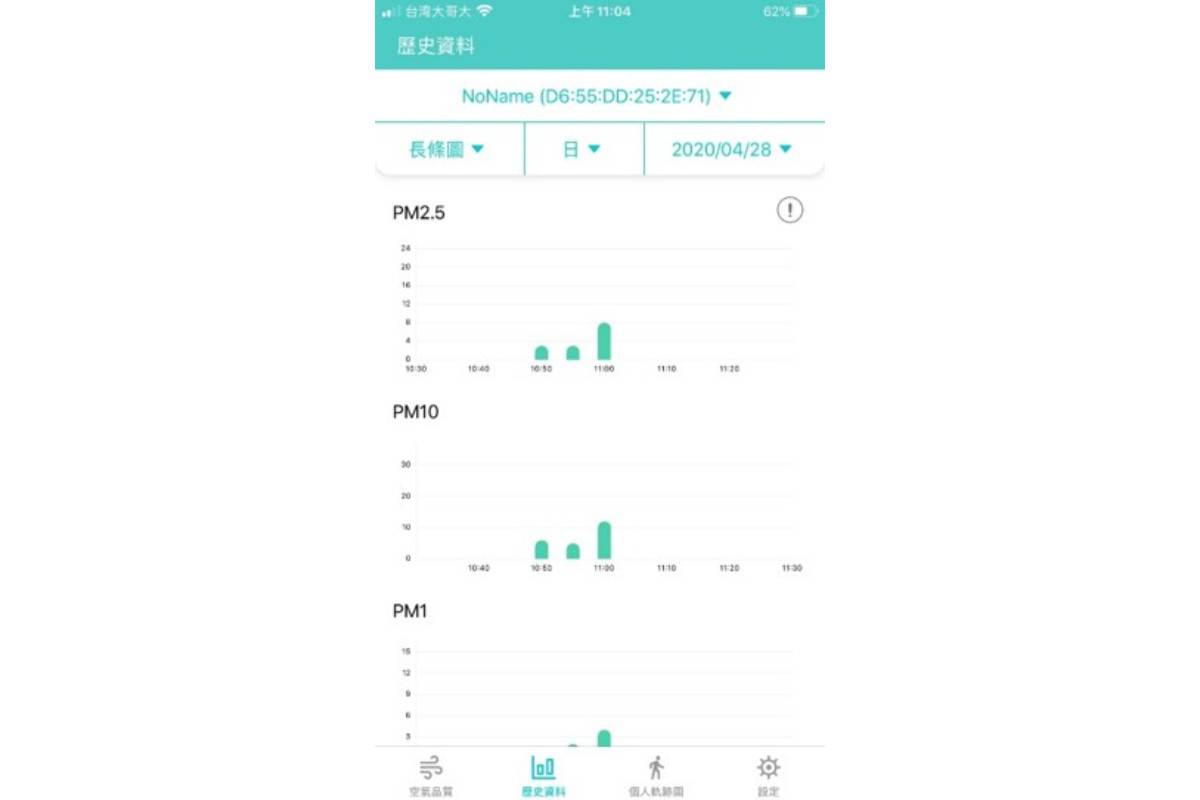 2020-5-7
ADDWII® Mobile Nose A01 Air Quality Monitor
"Patterns in Covid-19 death rates generally mimic patterns in both high population density and high 'particulate matter' PM2.5 exposure areas," the Harvard University report says. Click Here

If we have wearable devices to detect PM2.5 air pollution any time and any place, it shall reduce the risks from air pollution.

ADDWII® Mobile Nose A01 Air Quality Monitor is the world's smallest PM2.5/PM1.0 Air pollution detector. It is also a unique wearable air quality tracker that can detect PM2.5/PM1.0 near user's nose with below leading features:
1). World's Smallest Air Pollution Detector
With very small size of 64 x 32.6 x 9.4 mm and 20g light-weight, A01 is the smallest PM2.5 detector in the world. It takes care of allergic person, baby and everybody to avoid exposure on air pollution.

2). USB-powered Plug and Play
USB power source is everywhere. Just plug in the USB port for power source. Such as USB connector with mobile phone, power bank, notebook, PC or Car USB Power Adapter.

3). Monitor not only PM2.5, but also PM1.0
The dust that gets into your lungs is called 'respirable dust'. It includes all particles with a width between 1 and 2.5 micrometers. These are known as PM1 and PM2.5. PM1 particles come from sources such as combustible fossil fuels (oil, diesel, gas, coal, etc.), power plants and internal combustion engines. PM1 particles contributed to high percentage of PM2.5 in most particulate matter. PM1 can cause more damage than PM2.5. ADDWII® A01 can detect not only PM2.5 value, but also PM1.0 and PM10.

4). PM2.5 validated by USA EPA standard
PM2.5 value validated by laboratory to meet with USA EPA Federal Equivalent Method (FEM) standard. It fits for both outdoor and indoor environments.

5). Unique Six-Color Air Quality LED Indicator
Unique LED Indicator color to show worldwide standard air quality status such as green, yellow, orange, red, purple and maroon. Furthermore, the ADDWII APP can alarm air pollution by messages, vibrations or beeps.
6). Trackable Air Pollution Data
All air pollution historical data are recorded in cloud database to record lifetime personal breathed air quality. Users can also export CSV data in mobile phone for air pollution analysis.

7). Personal Trail & Camera Shot
ADDWII® APP supports unique Personal Trail, Histogram, Camera Shot functions to record personal air quality breathed by ADDWII® Mobile Nose.

8). Bluetooth 5.0
Compared with previous version, Bluetooth 5.0 can transmit longer distance and faster data to fit for Internet of Things application.

9). Four-user Mobile Phone APPs to share the same air pollution sensor data
With unique technology designed, ADDWII® A01 can share air pollution sensor data among 4-user Mobile Phone APPs. Not only in home, but also in office, car or close public areas to care the environmental air quality.

10). CurieJet® MicroPump-driven patented technology
With our world-leading CurieJet® MicroPump-driven patented technology, ADDWII® is extremely small and can detect air pollution quickly with reliable data.
90% consumers didn't change their air purifier filters in time. ADDWII® Mobile Nose A01 can help you to verify whether your air purifiers work and to monitor air quality anywhere and anytime.


About us
ADDWII® is the marketing brand of Microjet Technology's Air Quality Monitor products. We have applied more than 1,600 patents worldwide on micropumps & related products. Mostly are invention patents.
Microjet Website